CEE Edu Digital Summit Lublin 2022
7th December
Digital transformation is changing every sector and aspect of the economy, state and society. Education is no exception. The way we teach and learn must address a unique challenge of adopting digital technology, while preparing the youth and adults to navigate the digitalising world at the same time. Join us at the CEE Edu Digital Summit, as we look into the stage and level of digitisation of education in Central Eastern European countries and discuss the key challenges ahead of modern, innovative, secure and future- proof teaching and learning ready for the digital age in our region.
CEE's public authorities and officials involved in education and its digital transformation, providers of digital tools and services for teaching and learning, job market experts, researchers, industry representatives and all those engaged in transformation of education will meet on December 7th 2022 in Lublin, Poland and online to discuss:
The position of education on the roadmap for digitisation of Central Eastern European countries
Digital technology for education
Cyberthreats and resilience of modern education to threats of tomorrow
Professions of the future and the digital job market
And more…
Let's set the course for digital education in Central Eastern Europe!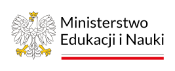 Digital transformation is sweeping over every sector and aspect of the economy, state and society. The way we teach and learn is no exception. Are CEE's education systems ready to prepare the region's youth and active workforce to address the needs of the digital job market? How far along are we in terms of adopting innovative educational tools in our schools and universities? Let's identify the vital challenges ahead of modern teaching and learning in CEE.
Central Eastern European countries show a varying level digitisation. Boosting the transformation remains a priority for most of them, as the majority of CEE states find themselves below the European average of the Digital Economy and Society Index. Where does transformation of education land on the CEE's roadmap for digitisation? Do we provide enough attention and resources to this area? What's the role of the public and private sector in bringing forth education of the future?
The opening discussion panel featuring top education officials, researchers and leaders of the industry providing tools for modern education will clash their views on the way we transform the way we teach and learn.
FINAL OF GOVTECH POLAND COMPETITION
Novel, digital technology offers tools and means to completely reshape the way we share knowledge and skills. Technological progress takes place at rates unheard of before. How do we assess the potential and usefulness of available technologies to make right choices and make the most of available tools? Is an interactive board really better than a blackboard and some chalk?
Let us discuss the issues of identifying the right tech for education, finding resources for implementing modern teaching tools and debate on their advantages over legacy educational methods.
Digital transformation redefines the work we work, teach, learn and socialise. However, it does also change the way crime is done. Recent years and past months in particular have shown an unprecedented increase in the number of cyberattacks and incidents. As education keeps on implementing and adopting more digital tools, it is bound to become more vulnerable to cyberthreats.
What is the risk education faces in terms of cybersecurity? How do we protect data gathered by schools, universities and all institutions involved in the educational process? Let's look into the modern threats and means for assuring protection and resilience to digital education.
Some say the advent of automation and AI is bound to put an end to a significant number of jobs and lead to a cull of job opportunities throughout the economy. Others point to the fact that we are witnessing an advent of completely novel jobs, industries and market niches, filled with job opportunities of the future. One thing is certain: we must prepare both our youth and the adults for the upcoming and ongoing changes to the labour market.
What are the digital competences necessary to navigate the market of tomorrow? Do CEE citizens possess them or are looking to gain these skills? Are we looking at a threat or an opportunity? How do we reach those already out of the educational process? Let's discuss the professions of the future.
Digital revolution cannot happen without sufficient funding. How to provide financial resources for transformation of our educational system? Do schools and universities consider digitalisation to be a priority investment or a source of unpleasant necessary expenses?
What are the available sources of funding the urgent transformation? Is access to these resources fair and common? How to convince those struggling with budgets to invest in digital tools? Let's discuss the funds for digital education of the future.